We offer a comprehensive range of tailored consultancy services to a variety of tech companies worldwide.
The Best Talent Insights for HR Professionals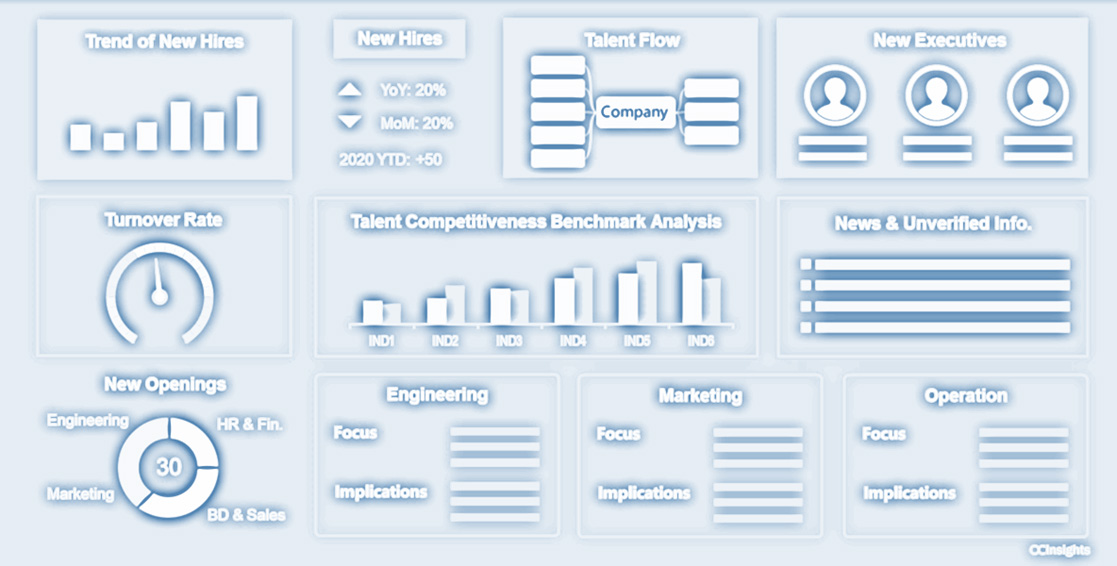 Talent Intelligence and Dashboards from 500KTech Talents
OCInsights maintains a resume pool of 50K+ senior tech talents. We regularly track headcounts, openings, new hires, retentions, and turnovers of 30 tech leaders in the US.
We collect talent intelligence via multiple sources, conduct in-depth analysis from the perspectives of HR professionals, and generate valuable insights for our customers.
Insights from A Pool of 500K+ Senior Tech Talents
Our talent insights serve a community of 500K+ professionals constituted by the managers or HRs in the US tech firms. The contents include but not limited to…
Syndicated and Customized Market Research
With a professional team of data scientists, talent intelligence analysts, and expert recruiters, we provide timely market analysis based on our customers' needs to work as their eyes and ears.